---
Potato Leek Soup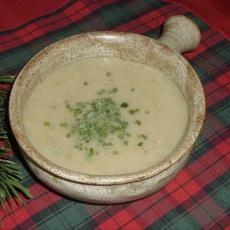 **Recipe courtesy of Dave Carter III
Prep Time: 20 min, Cook time:40 min Serves: 12 servings
Ingredients
3 Idaho Poatatoes - peeled and cubed

2 med/large Red Potatoes - peeled and cubed

4 Garlic Cloves - sliced

3 Leeks - chopped

20 peppercorns

2 Bay Leaves

2 tbls landolakes salted butter

2 strips of bacon - chopped

1/2 cup dry white wine

5 cups of good chicken stock (homemade is better)

1 1/2 tspc salt

1 tsp white pepper

1 tsp marjoram

1 tsp tarragon

3/4 cup heavy cream

1 cup fresh snipped chives

1/2 sweet onion

4 sprigs of fresh thyme


Directions:
Tie peppercorns, bay leaves, and thyme inside a leek leaf, and make into a bouquet garni using twine.

In a large soup pot, saute the bacon in the butter till the bacon lets out its fat. Add leeks, garlic, and onion and saute for 5 minutes until the leek is wilted. Add wine and bring to boil.

Add chicken stock, bouquet garni, and both red and white potatoes. Add the white pepper, slat, marjoram, and tarragon. Cover and simmer for 30-35 minutes.

Puree the enitre soup in a blender. Return soup to pot and add the heavy cream. Simmer on low heat for about 5 minutes. Garnish with fresh snipper chives and serve!

---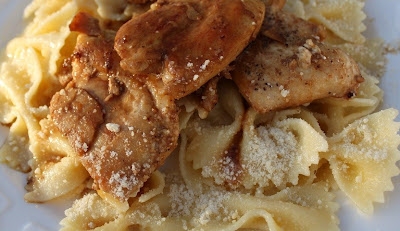 Gourmet Veal Marsala

**Recipe courtesy of WD Carter JR
Prep Time: 20 min, Cook time:20 min Serves: 4 servings
Ingredients
Veal Scallops


Seasoned Flour (salt/pepper)

12 tablespoons of unsalted butter

1 tablespoon Olive Oil

1/2 pound button mushrooms

1/2 cup Columbo Sweet Marsala wine

6-8 large cloves of garlic, minced

1 cup chicken stock


1 chunk of premium parmesan cheese

1 box bowtie pasta


Directions:
Trim any fat from the scallopine and coat with flour. Heat 4 tablespoons of butter and
oil in a heavy bottomed pan and saute the meat over low heat for 3-4 minutes
on each side turning once. Remove meat from pan and keep hot.

Pour all but 1 tablespoon of the hot fat from the pan. Trim and slice the mushrooms
and add to the pan. Saute over medium heat, tossing the mushrooms until coated in the butter.
Stir in the wine and chicken stock. Toss in the garlic and bring the sauce to a boil, and then return the scallopine to the pan. Cover with a lid. Lower the heat and simmer gently for 8-10 minutes.
Turn meat once or twice to evenly cook.
Cook bowtie pasta seperately and as directed.
Arrange scallopine and mushrooms on plate and keep warm. Boil Sauce rapidly until it has reduced 1/3 and has thickened. Beat in remaining 8 tablespoons of butter. Pour reduced sauce over veal. Place servings of scallopine and mushrooms on plate of bowtie pasta, and lightly cover the dish with freshly grated premium parmesan cheese.
---
Garner Fresh Salsa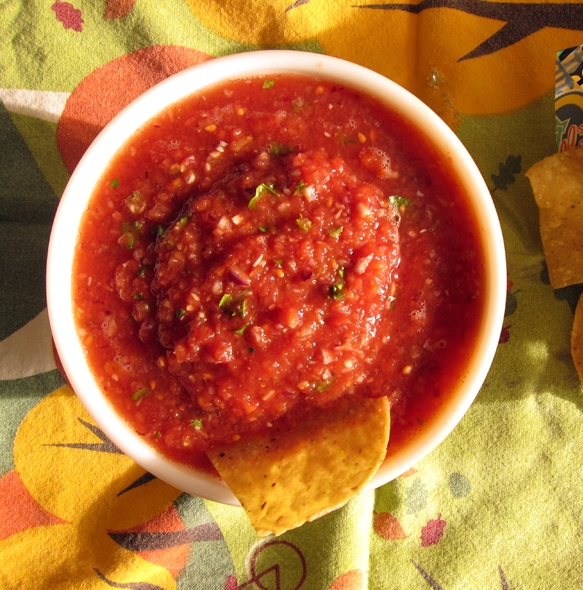 **Recipe courtesy of PopPop Carter
Prep Time: 30 min, Cook time:5 min Serves: 16 servings
Ingredients
Directions:
Heat oven on high broil
On a cookie sheet slice the jalepenos in half lengthwise and lay skin side up.
Cut red pepper into pieces that will lay flat skin side up. Take 3 of the ruskin tomatoes and the 2 plum tomatoes
and place them on the tray.
Burn their skin till they are half burnt to 75 percent burnt....roasted........the tomatoes will have to be turned to get all sides
You can peel the burnt skin off, but doesnt really matter too much, you can leave it on for easy preperation.
Cut the piths out of the jalepeno and remove seeds from red pepper.
Cut remaining unroasted tomatoes into quarters, and combine all ingredients in food processor.
---

Drunken Chicken Recipe

**Recipe courtesy U. Kerins
Prep Time: 30 min, Cook time: 30 min Serves: 8 servings
Ingredients
8 boneless skinless chicken breasts

flour

olive oil & tbls butter


1 large onion

2 tbls parsley

one 16oz can diced tomatoes

1/4 tsp ground cloves

1/4 cup brown sugar

1 cup sherry


1/2 cup raisins

1/2 cup almonds

1/2 tsp cinnamon

Directions:

Season chicken with salt and pepper and dredge with flour.
In large skillet brown chicken in oil and butter on both sides.
Remove from skillet and place in shallow casserole dish.

In same pan cook onion till transparent, then add parsely, tomatoes with liquid,
cinnamon, cloves, brown sugar, sherry, and raisins.
Simmer uncovered for 15-20 minutes, stirring occasionally.

Pour over chicken, sprinkle with almonds, and bake at 375 degrees for 30 minutes.
---
Black Bean and Pumpkin Soup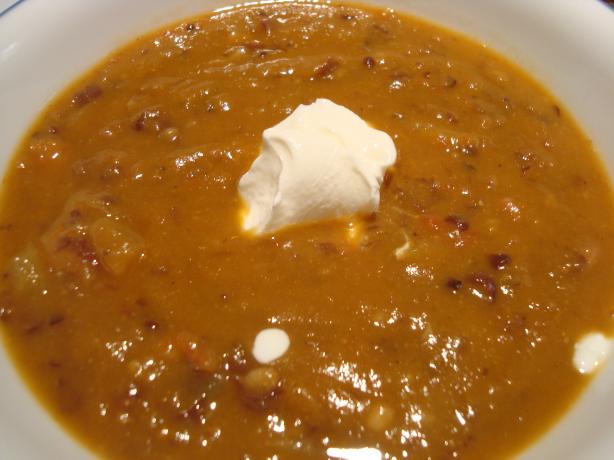 Prep Time: 15 min, Cook time: 35 min Serves: 3 to 5 servings

Ingredients

Three 15 1/2 oz cans of black beans, rinsed and drained

1 cup drained canned tomatoes, chopped

1 1/4 cup chopped onion

1/2 cup minced shallots

4 minced garlic cloves

1 tablespoon plus 2 teaspoons ground cumin

1 teaspoon salt

1/2 teaspoons fresh ground pepper

1/2 stick unsalted butter

4 cups beef broth

16oz can pumpkin puree

1/2 cup dry Sherry

1/2 lb cooked ham, cut into 1/8 inch dice

3 to 4 tablespoons Sherry vinegar
Directions:

In a food processor coarsely puree beans and tomatoes.
In a 6 quart heavy kettle cook onion, shallot, garlic, cumin, salt, and pepper in butter over moderate heat.
Stir until onion is softened and beginning to brown. Stir in bean puree. Stir in broth, pumpkin, and Sherry until combined.
Simmer uncovered, stirring occasionally, for 25 minutes, or until thick enough to coat the back of a spoon.
Just before serving, add ham and vinegar, and simmer soup, stirring until heated through. Season with salt and pepper.
Garnish with sour cream and coarsely chopped and lightly toasted pumpkin seeds.
---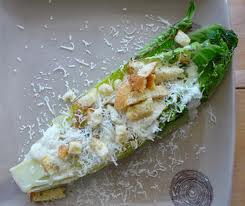 Grilled Caesar Salad
**Recipe courtesy The Neelys
Prep Time: 15 min, Cook time: 2 min Serves: 3 to 5 servings
Ingredients
2 garlic cloves

3 tablespoons fresh lemon juice

1 tablespoons Dijon mustard

3/4 cup, plus 3 tablespoons olive oil

1/2 cup freshly grated Parmesan, plus shaved Parmesan for serving

3 heads romaine hearts, sliced lengthwise in 1/2

Salt and freshly ground black pepper

Croutons
Directions:


In a blender, combine the garlic, lemon juice and Dijon Mustard.
Drizzle in 3/4 cup olive oil to emulsify.
Add the Parmesan and pulse.

Gently toss the hearts of romaine in remaining olive oil and season with salt and pepper.
Grill for 2 minutes, until grill marks appear and the romaine becomes wilted.

Remove lettuce to a cutting board and cut into 2-inch wide strips.
Place in bowl and drizzle with the dressing.
Toss to coat and serve warm.
Garnish with the shaved Parmesan and croutons.
---