Article from Alicia A. Nixon PT, DPT, BCB-PMD

Garner Physical Therapy Center 813-633-0669
Because of our physical therapist's dedication to the cutting-edge techniques and our emphasis on personalized care, at Garner Physical Therapy Center Sun City Center can give you the kind of focused, progressive physical therapy treatment that can get you back to the Florida good life. A physical therapist at out center will provide custom care that centers around state-of-the-art, hands-on techniques and tailor-made exercise programs. Your care is delivered by highly trained, compassionate certified physical therapists.


The therapists at Garner Physical Therapy will spend time with you discussing your injury or illness, reviewing your treatment options and really listening to to your assessment of the problem. Our physical therapists will then create a custom treatment plan to relieve your pain and help you to achieve optimum health.

What's more your physical therpist will answer your questions, listen to your concerns and let you know how your physical therapy is progressing. And although our entire staff of physical therapists will be there for you throughout your recovery, you'll always get one-on-one care for all treatments with a familiar credentialed physical therapist on each and every visit. Small wonder that over 80% of our new patients - hundreds of Florida residents - have been referred to our physical therapists by our local doctors.

The physical therapist you choose makes a difference in your care and your outcome......................... Choose a therapist at Garner Physical Therapy Center

We are a State Licensed Facility


---
---
At Garner Physical Therapy we issue a newsletter biweekly with the latest physical therapy news, special promotional offers, and free giveaways!!!

In order to win our free giveaways
SUBSCRIBE to our newsletter today, and we will provide you with four FREE ebooks. Enter your email and subscribe to download the free ebooks today!
Get Instant Access To These 4 Ebooks Today"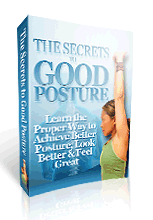 Enter your first name and email address below for instant access!
---


Need Directions? Use this map to locate Garner Physical Therapy in
Sun City Center!!!





M 8:00am - 4:30pm lunch 12:00-12:30
T 8:00am - 4:30pm lunch 12:00-12:30
W 8:00am - 4:30pm lunch 12:00-12:30
T 8:00am - 4:30pm lunch 12:00-12:30
F 8:00am - 4:30pm lunch 12:00-12:30